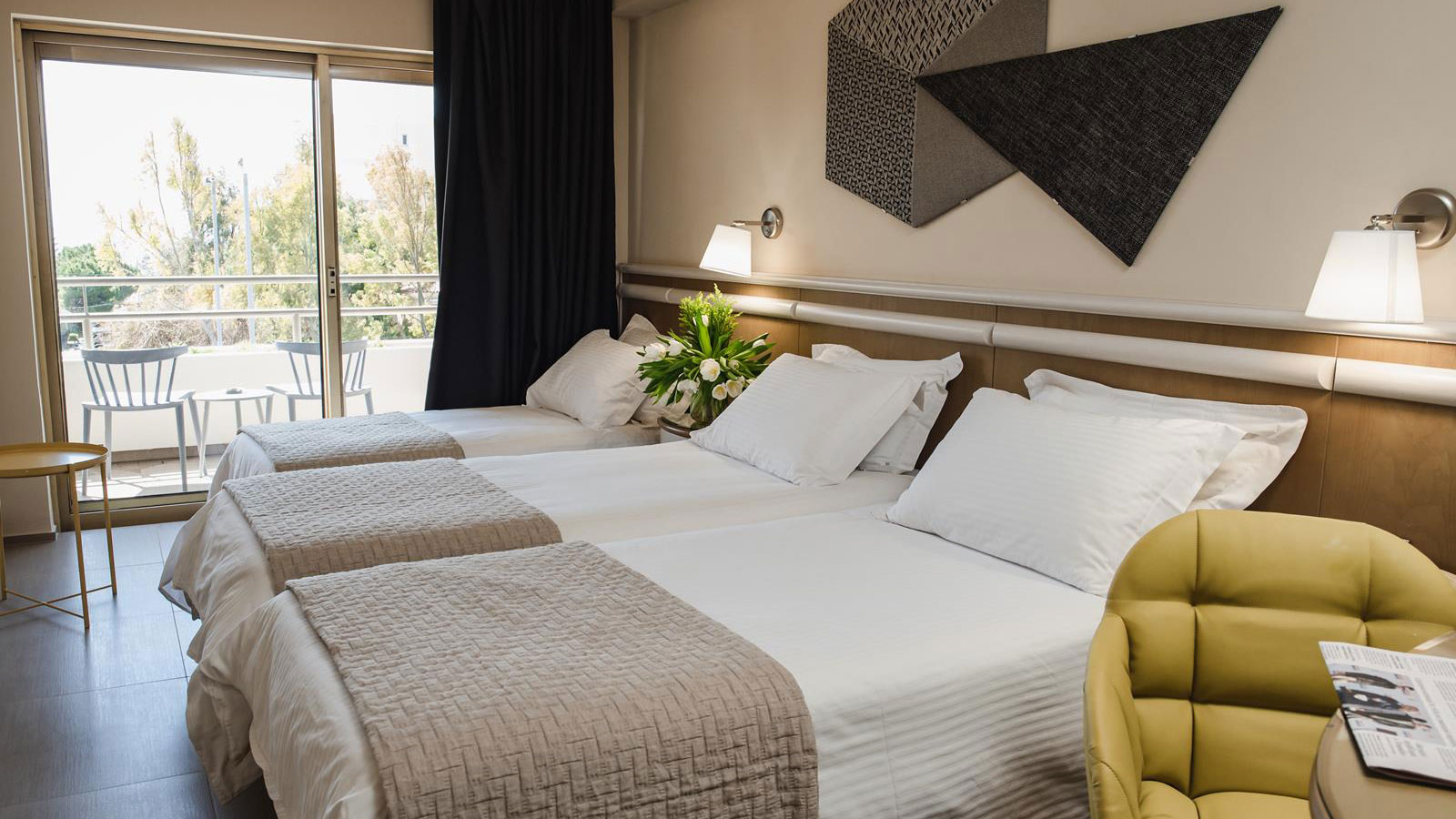 MECAME2020 Conference will be held at the Emmantina Hotel in Glyfada, South Athens region from Sunday, June 7th to Thursday, June 11th.
33 Possidonos Av., 16675, Glyfada, Athens, Greece
Glyfada is a seaside suburb south of the Athens metropolitan area and forms part of the so-called Athenian Riviera. During the summer months it attracts a large number of visitors to its beaches and is characterized by a vibrant cosmopolitan atmosphere with numerous hotels, restaurants, bars and cafes.
Located at the coastal area of Glyfada, Emmantina Hotel is just 200 m from the beach and close to restaurants and shopping centres. There is a rooftop swimming pool with poolside bar from which a nice panoramic view of the the Saronic Gulf area is available, as well as from the rooms with balconies.
Hotel's rooms are equipped with air conditioning, orthopaedic mattresses and satellite TV. Work desks and free WiFi are available in each room.
Athens centre is at 15 km and Athens International Airport is at 19 km. Piraeus Port is 16 km away. Access to Glyfada (and the conference venue) from Athens Airport is easy by public transport (Line X96 from the airport, Stop #4 Glyfada is 140 m walking distance from the hotel and runs 24/7, ca. 30 minutes, ticket 6 €) or by taxi (ca. 40 €). There are also frequent and convenient connections by public transport to the center of Athens and to major attractions such as the Acropolis, archaeological museums, etc.
Hotel Booking instructions and special prices
Special prices for the conference participants are available*:
Single room: 94.00 € per night
Double room: 99.00 € per night
Triple room: 113.00 € per night
(Breakfast included)
Booking Instructions and room payment
Please enter the Hotel website and select "BOOK YOUR STAY" to make a reservation.
At the top of the page is the option "Booking Code". There, enter the code "DMC". On the booking page that appears enter your room type, date of arrival (on or after the 7th June 2020)*, and the number of nights you will stay (maximum 4, latest checkout 12th June 2020)*. The agreed prices will appear.
Complete all the necessary details together with credit card details. No charge to the card will be made: it is simply used as a guarantee.
Guests will be required to pay on arrival as specified by the hotel policy.
Please note that it has not been possible to reserve rooms exclusively for the conference. As such it is important that the participants book their rooms as early as possible (by the March 15th at the very latest) to ensure that they avail of this very attractive offer as well as ensuring that they can stay at the conference venue itself.
*In case anyone wishes to come earlier or leave later than the days of the conference, that is to say, they should book separately as the above procedure is only for the dates of the conference.